Interesting Local History
Interesting Local History
Bristol School
The name Bristol School probably would make the majority of people to think of the school of artists , in a gallery at the Bristol Museum and Art Gallery situated on the top floor and at the back you will find a superb collection of paintings by the Bristol School of Artists, but this article is about the Bristol School of Boxers.
To name all of them would be almost impossible , the most notable however can be named quite easily, Jack Slack, Bill Warr, Harry Sellars, Ben Brain, Jem Belcher, Tom Crib, but I want to concentrate on two in particular Henry Pearce and John Gully.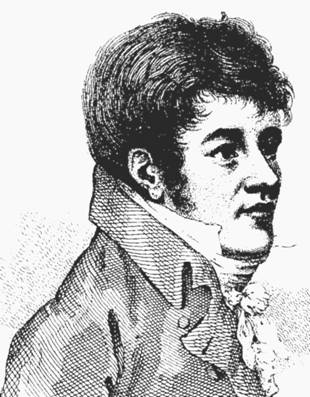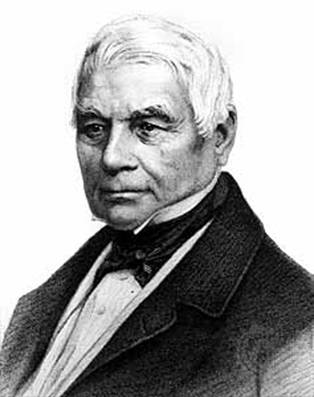 Henry Pearce was known as the "Game Chicken" on account he liked to sign his name Hen. His weight and height statistics are not accurately known but he was reckoned to
stand between 5ft 8in and 5ft 10 ins and weigh about 12st 8lbs. From 1803 to 1805 Pearce won all his fights and in what was to be his last fight became Champion of England beating Jem Belcher (another Bristol boxer) There was no world champion at that time, he retired after the Belcher fight and later became somewhat of a hero rescuing a servant girl trapped in the attic of a burning house in Bristol.
Henry Pearce contracted Tuberculosis and died in Bristol at the age of 32 Years in 1809.  Now we come onto John Gully he won the Championship Crown in 1807 , the son of a merchant. He embarked upon business and found himself in prison for debt. The law against debtors, as it was then, could keep an unfortunate in jail for the rest of his life, unless his debt could be paid off. Luckily Gully had a friend in Henry Pearce the "game chicken" who was champion at that time he visited Gully in prison and sparred with him, Gully had no trouble outpointing the Champion .
Gully impressed a well known sportsman who paid his debt on condition that he fight Pearce for the title. Accordingly they met in the ring but Pearce the veteran knew too much for Gully, however Gully's showing was so good despite his defeat that when ill health forced Pearce to retire he named Gully to succeed him.
After he retired from the ring, John Gully had considerable success as a stable owner, winning the English Derby twice. He was also a landowner, member of parliament and colliery owner. He was married twice and had twelve children by each marriage. He died in 1863 leaving his family in comfortable circumstances.
There is a room dedicated to him at the Rose and Crown Inn at Wick well worth a visit .
Some History of Kingswood
Kingswood, situated on the outskirts of Bristol, is immersed in a wealth of Local and Industrial History. One of the most interesting was the emergence of the Boot and Shoe Manufacturing trade. This was a later development than either Agriculture or Mining ,but by the early eighteenth century miners were known to be working at making shoes after they had finished their shift at the mine. After the factory system developed by the nineteenth century, the processes involved meant that some stages were more suited to the workbench in the garden shed than the factory.
That is where the term Outworkers came to be known. By 1925 there were thought to be eighty manufacturers of heavy duty footwear in the Kingswood Area . Decline had set in , the lack of capital investment coupled with the numbers of small firms , meant that the industry was ill prepared to adapt.Only the firm of G.B.Britton , who were big enough to purchase the new plant required to survive.
G.B.Brittons built a new extension to their Kingswood factory in the 1960's , the Electrical work was carried out by C.C.Shackleton & Sons, also a Kingswood firm ,but by the early 2000's the last footwear manufacturer in Kingswood had closed.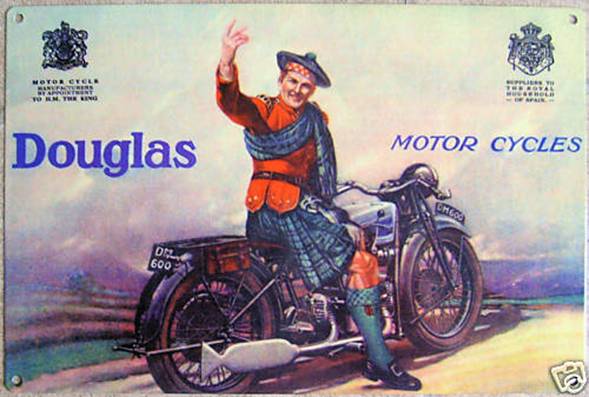 Douglas, once described as the worlds best Motor Cycle, was built in Kingswood. Founded by the brothers William and Edwin in 1882 , they started out as Blacksmiths , they took over the rights of Light Motors when they went out of business in 1907. During world war 1 they were a major supplier of motorcycles with around 70,000 for military use.
In the 1920's Douglas built the first Disc Brakes and had a royal warrant to supply Motorcycles to Prince Albert and Henry. The Douglas was also a popular Dirt Track Cycle. Moving on to 1934, the Endeavour, a 494cc shaft drive emerged. It was again a flat twin but for the first time it was fitted across the frame instead of in-line.
At this time the company was stuggling, as were others.They tried other types of transport but were taken over in 1935 by B.A.C. Bond Aircraft & Engineering Company. The Douglas Dragonfly was the last model they produced .Bought out by Westinghouse Brake & Signal company, the Douglas Company ceased to exist.